Areas Served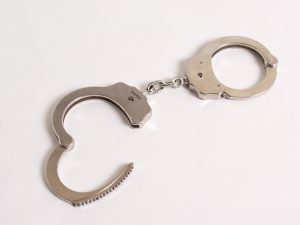 Have you been arrested and need bail bond services? Call Atlantic Bail Bonding 24/7! Our compassionate and licensed bail bondsmen have over four decades of experience and can help get you out of jail fast.
We are experts in Florida criminal laws and can help provide you with resources you need to navigate the justice system. However, a bail bondsman is no substitute for a lawyer or public defender. Our team will help you or your loved one get out of jail so they can pursue their defense rather than wasting time and money by sitting in jail.
While our Corporate office is located in West Palm Beach we also serve Broward, Miami-Dade and Monroe counties.
Why Choose Us?
Getting arrested is bad enough, but spending several nights or weeks in the county jail is even worse. If you can't afford your total cash bail amount, contact us today at 561-659-0525! For a small percentage of your bail, we can get you out of jail quickly so you can return home and to work. We even offer various finance options so you can make payments comfortably. An arrest can incur several costs, from fines to lawyer fees, so we strive to make the process a little easier for you.
Bail prices vary from a few dollars to several thousands of dollars depending on your charges, past record, flight risk, and other factors. Though required by law to be "reasonable," they can still be expensive. It can be tough to get the total amount without warning, especially if you're arrested in the middle of the night or during a holiday. Don't spend unnecessary time in jail! Call Atlantic Bail Bonding any time, day or night.
Our licensed, professional bail bondsmen have been in business for over 30 years. We know the state of Florida and the criminal justice system like the backs of our hands. Local lawyers recommend our business to their clients seeking bail for:
Don't wait! Call 561-659-0525 today for professional bail bond services near you!