About Us
24/7 Bail Bond Service From Trusted Professionals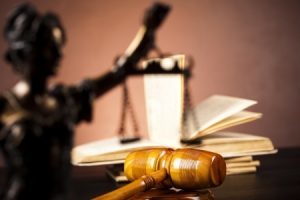 If you or a loved one has been arrested and needs help posting bail, contact Atlantic Bail Bonding. We provide 24-hour bail bond services in Miami-Dade County and Palm Beach County, FL and surrounding areas. No matter the charges you're facing, our licensed, professional team will help get you out of jail fast.
With more than 30 years of experience in the area, we know all the laws you're likely dealing with. Arrest, booking, and the bail process can be confusing, and laws are always changing. Let us help you navigate the Florida justice system. We aren't here to judge you or take advantage of you. It's our goal to help get people out of jail so they can go back to their loved ones, job, and life.
Depending on the charges you're facing, as well as many other factors, bail prices can range from a few dollars to a few thousand dollars. If you're arrested in the middle of the night, this can be a huge, difficult burden. Don't add the cost of bail to the stress you're already dealing with. Take the weight off your shoulders and call Atlantic Bail Bonding. Don't spend an extra night in jail. For a small percentage, our certified bail bondsmen can help you get out of jail fast. We handle all types of criminal charges, including:
Top Quality Service
We serve the following counties in Florida, Palm Beach County and Miami-Dade County! Visit our service area page to see if your area is included.
For bail bond services from trusted, compassionate bail bondsmen, call us at 561-659-0525. At Atlantic Bail Bonding, we have helped countless people get the financial assistance they needed to get out of jail. Let us help you too! We are open 24 hours a day, 7 days a week, 365 days a year for you.