DUI Charge Bail Bonds in West Palm Beach, Miami-Dade, Broward & Monroe County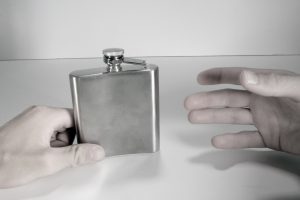 Don't let the cost of a DUI charge keep you in jail. Call 561-659-0525 for 24-hour DUI charge bail bonds in West Palm Beach, Broward, Miami-Dade and Monroe, FL.
DUI Law In Florida
A DUI is driving under the influence of alcohol, a controlled substance or chemical substances. In Florida, if your blood alcohol content (BAC) is .08 or higher, you will be charged with a DUI. Minors with a BAC above .02 can be arrested for a DUI due to Florida's Zero-Tolerance Policy. Boating under the influence (BUI) charges rely on the same blood alcohol levels. However, BUI and DUI have many other differences.
In Florida, a first offense DUI conviction will get you a $500 to $1,000 fine if your BAC is .08 to .014. A BAC of .15 or above will cost you a $1,000 to $2,000 fine. Plus there is the possibility of probation, imprisonment, impounding of your vehicle, license suspension, community service hours, and other punishments. Second and third offenses are much more severe and can constitute a felony charge.
Needless to say, the cost of getting a DUI is high. Plus, you'll likely have to pay for the services of a lawyer and big increases in your car insurance. The cost of a first-time DUI offense can easily add up to be thousands of dollars. Save some money and contact a trusted bail bondsman to get you out of jail. Bail prices vary depending on your individual situation, criminal record, blood or blood alcohol level, and more. Paying the full cash bail amount can cost hundreds of dollars.
Trusted Service When You Need It
With DUI charge bail bonds, you only have to pay a small fraction of that cost up front. Plus, our 24-hour bail service is available whenever you need us. You don't have to worry about getting all the money for bail late at night; let us help you get out of jail fast. With over 30 years of experience, make our staff at Atlantic Bail Bonding your first choice.
For trusted DUI charge bail bonds service by licensed bail bondsmen in West Palm Beach, Broward, Miami-Dade and Monroe, FL, call 561-659-0525. We are here for you 24 hours a day, 7 days a week.