Licensed Agents Serving Palm Beach, Miami-Dade, Broward, & Monroe Counties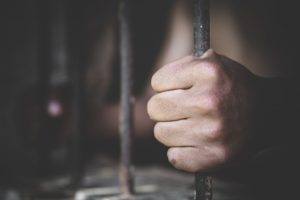 Our bail bonds agency is proud to serve West Palm Beach and all surrounding cities including those in Hillsborough County, Miami-Dade County, Lake County, Pasco County, Seminole County, and beyond.  If you or a loved one have been arrested and need a bail bond service, look no further than Atlantic Bail Bonding.  We are fast, reliable, and have an unparalleled level of expertise.  Our sole mission is to get you or your loved one out of jail as quickly as possible while minimizing the drama along the way.  Once our licensed agents get you out of jail, your focus can shift to your legal defense and ensuring justice is served. Give us a call or visit our West Palm Beach office today for fast bail bonds and helpful advice.
Providing Bonds for DUIs, Misdemeanors, & Felonies
If you are charged with a DUI, a misdemeanor, or a felony, don't assume you are powerless.  The answer to this unfortunate situation is available in the form of our bail bonds.  As long as the judge determines that you or your loved one are eligible for bail, Atlantic Bail Bonding is here to help.  Our licensed bail bond agents are focused on getting you or your loved one out of jail in a timely manner.  We operate 24/7, meaning you can reach us late at night, early in the morning, or any other time that you need us.
We provide bail bonds for the following charges and more:
If bail has been set, we can provide a bond.
You or Your Loved One Deserve Bail
It does not matter what you have been accused of.  Our bail bond service is here to get you out of jail as quickly as possible so you can return to your family, your job and your life. The other option is to remain in jail until your court date, which might be several weeks or several months away.  Why waste that time in jail when you can return to your normal life until the court date?  Lean on the team at Atlantic Bail Bonding during this difficult time, and we will make your life as easy as possible.
Frequently Asked Questions
If you are confused by the bail process, you are not alone. Bail is inherently confusing, especially for those who have been arrested for the first time. The process is as follows: First, you or your loved one are provided with a bail hearing in front of a judge after being arrested and booked. This bail hearing occurs within 48 hours of the arrest. The judge considers all sorts of factors to gauge whether you or your loved one are eligible for bail. If determined eligible, a bail amount is set. This amount is determined by the supposed crime in question, along with other factors such as your flight risk, your prior record, and whether you are considered a threat to the community. Bail has the potential to be a small sum of money or upwards of a million dollars. Once bail has been set, the arrested person has three options:
There is the option of remaining in jail until the court date, yet doing so makes no sense as it would cause you to miss work and valuable time with your family.
There is also the option of paying the entire bail amount as set by the judge. This is only possible if you have the entire cash bond amount available.
The final option is to obtain a bail bond. After all, most people cannot afford to pay the entire cash bail, so it makes sense to connect with a bail bondsman. This individual charges a fee and is typically provided with a form of collateral so you can post bail.
Once this occurs, the bail bondsman and court rely on you to show up to subsequent court dates. The failure to show to such court hearings is referred to as bail-jumping. If bail-jumping occurs, the bail agent maintains possession of the collateral and a warrant will be issued for the bail jumper's arrest.
If the arrested or the person bailing them out has enough cash available, they can post a cash bond themselves at the jail. However, most people can't afford to pay the entire bail amount. In that case, a bail bondsman can help. The bondsman will post bail at the jail on behalf of the arrested individual.
3. What should I know before I contact a bail agent?
Whether you're contacting the bail agent on your behalf or someone else's behalf, this is the information you'll need to provide:
The full name and DOB of the arrested;
The location of the jail;
The booking number and charges; and
The bond amount
This is the basic information necessary for us to be able to issue a bail bond.
4. What is an indemnitor?
Also referred to as a guarantor, the indemnitor is the individual or group of individuals who agree to cosign for the defendant's bail bond. The cosigning on the bond is known as indemnification. The indemnitor's cosigning makes him/her responsible for the repayment of money that is owed to the bail bond agent in the event that the defendant does not appear in court when required.
5. What are the rules for someone out on bond?
There are a couple strings attached to being out on bond. If one of your loved ones or you post bail, it is important that you understand these rules. You must obey laws while released, refrain from drug/alcohol use, avoid those involved in your case, do not use/possess a weapon, and abide by the curfew. Furthermore, if the court sets travel restrictions, you must remain within those restrictions. Any other rules or regulations will be detailed to the defendant at the time of their release.
Contact Us Anytime for Immediate Help Posting Bail
Our bail bonding service in West Palm Beach is here to help during your time of need.  We work quickly to get you out of jail without a lengthy delay.  In fact, we provide 24/7 service.  Reach out to the team at Atlantic Bail Bonding today for fast help and answers to any questions you may have.