Contact Us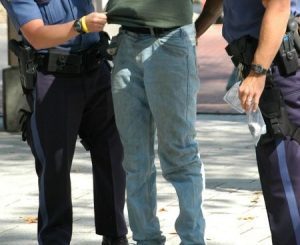 Looking for a fast, professional bail bondsman in Broward, Miami-Dade, West Palm Beach, and Monroe, FL? Look no further. Call Atlantic Bail Bonding at 561-659-0525 for all types of bail bonds.
Our Business
Atlantic Bail Bonding is a licensed bail agency serving several counties in eastern, central, and southeastern Florida. To see if you're within our service area, visit our Areas Served page. No matter what type of bail bond you need, we can help. From minor misdemeanor charges to much more severe felony charges, we can help you avoid the cost of posting cash bail.
Judges calculate cash bail prices based on your prior criminal record, flight risk, danger to others, charges, and other factors. Bail prices can range from mere pocket change to many thousands of dollars, even $1 million. Most people cannot afford cash bail, and a bail bond is a fast, safe, and economical way to get out of jail for a small fraction of the cost.
Arrest expenses can really add up after you pay your fines, court fees, lawyers, and more. Don't let the cost of cash bail keep you in jail! We offer 24-hour bail services, even during the holidays. We have been handling bail bonds for local residents for more than 30 years, and we know the Florida statutes well. The arrest, booking, and bail process can be confusing, especially for a first offender. Let us help you navigate the stress and confusion. We offer free resources and various finance options so you can make payments that work.
Visit one of our four offices in Broward, Miami-Dade, or Monroe, FL today, or give us a call at 561-659-0525. Day or night, our bail bondsmen are here for you when you need them most.
West Palm Beach Office
38112 Meridian Avenue
Dade City, FL 33525
(561) 659-0525
Broward Office
Office: 954-523-8323
Miami-Dade Office
Office: 305-242-0005
Monroe
Office: 305-853-0442
Pasco
38112 Meridian Avenue
Dade City, FL 33525
813-945-2245 (Bail)