Felony Bail Bonds in West Palm Beach, Miami-Dade, Broward & Monroe County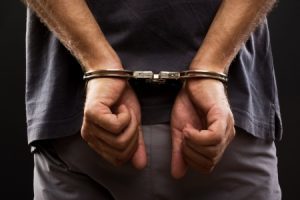 If you are charged with a felony and eligible for bail, call Atlantic Bail Bonding right away! Our 24/7 bail agents are here to help you, no matter how much your bail costs. Call 561-659-0525 for felony bail bonds in West Palm Beach, Broward, Miami-Dade and Monroe, FL.
About Felony Bail
In the state of Florida, there are two primary classes of crime: misdemeanor crimes and felony crimes. Misdemeanors are less serious offenses, and so they carry lighter punishments. Felony crimes are more serious and have higher penalties. From least serious to most serious, there are third degree felonies, second degree felonies, first degree felonies, life felonies, and capital felonies.
In almost every instance, people charged with life felonies or capital felonies are not eligible for bail. A life felony is punished by life in prison without chance of parole. Capital felonies are punishable by death, and Florida still uses the death sentence. Such serious offenses might include murder, high treason, human trafficking, and severe child abuse.
However, most other felony crimes are eligible for bail. As with misdemeanor crimes, the judge will consider your flight risk, danger to the public, past criminal record, and other factors to determine the price of bail. Some examples of felony crimes in Florida include:
Aggravated battery of a law enforcement officer
Carrying a handgun without a permit
Murder
Selling drugs to a minor
Severe domestic violence
Theft of an automobile
Fast, Quality Customer Service
At Atlantic Bail Bonding, we understand the anxiety you or your loved one are going through. Let our experienced team of bail agents help you handle the financial burden with felony bail bonds. We have more than 30 years of experience providing bail bond services in eastern, central and southeastern Florida. Our bail bondsmen know Florida laws backwards and forwards, so we can help you navigate the confusing justice system.
If you're overwhelmed and need felony bail bonds in West Palm Beach, Broward, Miami-Dade and Monroe, FL, call Atlantic Bail Bonding. We work 24/7 to get you out of jail and back with your family. Call 561-659-0525 for felony bail bond assistance.