#1 Bail Bondsman in North Palm Beach, FL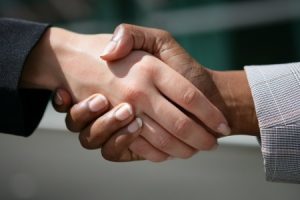 Felony bail can cost thousands of dollars. Don't let the cost keep you in jail, away from your family. Call Atlantic Bail Bonding at 561-659-0525 for misdemeanor and felony bail bonds in North Palm Beach, FL today! We work around the clock, 24/7, so you never have to get stranded in county jail.
Qualified, Local Bail Bondsmen
There are many bail agencies you could call to help get you out of jail, but wouldn't you rather have a team with decades of experience? Atlantic Bail Bonding has been providing bail bonds to the local North Palm Beach, FL area for more than 30 years. We are well acquainted with Florida statutes and the criminal justice system. Not only can we provide you with financial assistance, but we can help you understand and navigate the events of an arrest.
When you or a loved one gets arrested, you will be booked at a local jail. Your bail hearing usually takes place within 48 hours of this. A bail commissioner or judge will set your cash bail price based on several different factors. This will include your past criminal record, details of your arrest and charges, flight risk, danger to others, and more. Cash bail prices for misdemeanors and felonies can range from just a few dollars to several thousand, or more.
You cannot leave jail until you post bail. If you cannot afford cash bail, no need to worry. Contact your local, licensed bail bondsman to get out of jail for only a slight fraction of the full cost. Using a bail bond can help you return home to your family and work as soon as possible.
Our Bail Bond Services
No matter what kind of charges you're facing, Atlantic Bail Bonding can help. We provide misdemeanor and felony bail bonds for the following and more:
If you want sincere help from licensed, experienced bail bondsmen, give us a call or come to one of our offices. We are open 24 hours a day, 7 days a week for your convenience. Call 561-659-0525 for help getting out of jail fast. We serve entire North Palm Beach, FL 33403, 33404, 33408, 33410.