#1 Bail Bonds Agency in Jupiter, FL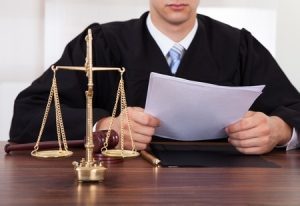 Do you need financial help getting out of jail? Call 561-659-0525 for bail bonds in Jupiter, FL from Atlantic Bail Bonding. We provide 24-hour service, even during holidays, so we are here when you need us most!
Traffic Violations
There are many types of traffic violations in Florida. Some result in nothing more than a ticket, a stern warning, or a stint in the local jail for an evening. Others, however, are far more complex and quite a bit more severe. In fact, some traffic violations may land you in hot water for the foreseeable future. You may be jailed for a considerable time, face a judge, and have to post bail to secure your freedom until your court date. If that's the case, Atlantic Bail Bonding is available to provide 24/7 bail bond services in Palm Beach County and the surrounding area.
When you or a loved one is facing jail time for a traffic violation, give us a call. Our experienced team will examine the case closely, file the proper paperwork, and provide you with a prompt bail bond. We can often secure a quick jail release with our bail bond services.
DUI/DWI Charges
Following an arrest for a DUI/DWI offense, you or your loved one may remain in jail until they are brought before a judge and arraigned. The purpose of this process is to ensure that you understand the charges filed against you and for the judge to set a bond or bail amount. For a DUI/DWI charge, the bail and procedures vary depending on a few factors. For instance, the current bonding schedule, jurisdiction, and criminal history will play a role in determining the total bail amount.
A misdemeanor DUI bond can range from $500 to $10,000, while a felony DUI bond can range upwards to $50,000. At Atlantic Bail Bonding, we work with members of the community to provide bail bond services for DUI/DWI charges each day. When you need a quick jail release via posting bail, give us a call. We are here to help!
Speedy Bail Bonds For Over 30 Years
Why sit in jail when you could be at home with your family, or returning to work? Don't let the price of bail keep you in jail. Atlantic Bail Bonding is here to help you get out of jail and back to your life. No matter how big or how small your bail is, we are here for you. Bail prices can range from a few dollars to many thousands, even a million dollars. By getting a bail bondsman to help, you only need to pay a small fraction of that cost.
When a judge determines your cash bail (the amount you need to pay to get out of jail), he considers many various elements. While there are general guidelines in most counties for bail prices and their corresponding crimes, these are just guidelines. The bail commissioner will factor in your flight risk, danger to others, past crimes, specific details from your case, and more. For example, if you were arrested for a DUI, your blood/breath alcohol level can affect the price of your bail and what level of crime you get charged with. Very few crimes, such as capital and life felonies, are ineligible for bail.
Our staff provides bail bonds for misdemeanors and felony charges, including:
Contact Us 24 Hours A Day
At Atlantic Bail Bonding, a bail bondsman is not just someone who bails you out of jail. We are here to help you navigate the stress and confusion of an arrest. Such an event can especially be confusing for first time offenders. This is why we emphasize sincere, honest customer care and rapid service. We know that you don't want to sit in a jail cell for longer than necessary. Call 561-659-0525 today for bail bonds from a licensed bail bondsman in Jupiter, FL. We serve entire Jupiter, FL 33410, 33458, 33468, 33469, 33477, 33478.