#1 Bail Bonds Agency in Delray Beach, FL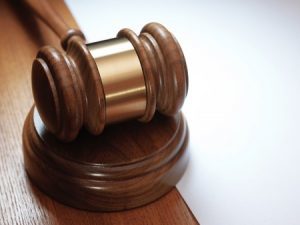 Have you been arrested for burglary? Loitering? Vandalism? Let a licensed bail bondsman from Atlantic Bail Bonding help you get out of jail quickly! There's no need to wait in jail for your court date. Get out from behind bars by calling 561-659-0525. We provide bail bonds for all types of crimes in Delray Beach, FL.
Bail Bonds When You Need Them
At Atlantic Bail Bonding, we stay open 24/7 so you never have to worry about getting stuck in jail. Our bail bondsmen have more than 30 years of experience in the business, and few can rival our knowledge. We know the Florida statutes well and can help answer any questions you might have about the bail process.
After getting arrested and booked, you or your loved one will have a bail hearing. This is where a judge will set the price of bail. There is no fixed price for bail, because it is influenced by a person's criminal record, severity of their crime, flight risk, threat to others, and more. There are guidelines that suggest bail prices for specific crimes, but ultimately it is up to the judge's discretion.
You bail price may range from a few dollars to several thousand dollars. This is sometimes too much for a person to afford, so that's where your bail bondsman comes in. You only have to pay a percentage of the total, and we put forward the rest to get you out of jail.
We Cover Misdemeanors And Felonies
Whether you have been charged with larceny or aggravated assault, Atlantic Bail Bonding is here for you. Contact us today if you need bail bonds for:
No matter who our customers are, we always strive to provide premier customer care and quality service. Our bail agents consistently emphasize integrity and discretion, so you can put your mind at ease in coming to us. For a licensed, local bondsman in Delray Beach, FL who will treat you with respect, call 561-659-0525. We serve entire Delray Beach, FL 33444, 33445, 33482, 33483, 33484.