Expert Bail Bonds Agent in Boca Raton, FL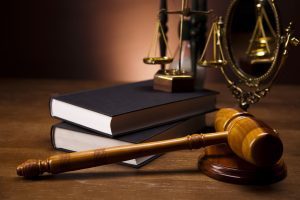 If you've been arrested for a felony, get help and get out of jail fast with a felony bail bond. At Atlantic Bail Bonding, we provide bail services to anyone and any criminal charge. You don't need to stay in jail because you can't afford the high price of bail. Call 561-659-0525 for misdemeanor and felony bail bonds today!
Don't Know What To Do?
Getting arrested is a confusing and stressful process for everyone involved. If you or your loved ones don't know what to do next, give us a call. We provide free resources about the bail process. Plus, our offices and phones are open 24/7 so you'll never be without help. No matter the charges you or your loved one is facing, the bail bondsmen at Atlantic will be glad to serve you.
After an arrest, a judge or bail commissioner will set the price of a person's cash bail. This is the total amount needed to get out of jail, and can range from hundreds to thousands of dollars. The judge will set this price based on your charges, past record, flight risk, and other factors. If the cash bail price is something you cannot afford, don't worry about finding the money. Call your local, licensed bail agency and you need only pay a fraction of that price, usually about 10 percent. It's best to have as much information about the arrest as possible available to your bond agent. This will help expedite the process. However, if you don't know the details, we can help you find them.
Our Services
Atlantic Bail Bonding is proud to assist with any type of bail bond, from misdemeanors to felonies. Swing by our offices or give us a call if you need bails bonds for any of the following:
At Atlantic Bail Bonding, our goal is to help you get back to the comfort and safety of your home. We are not here to judge you based on your charges. Our bail bondsmen guarantee top quality customer service with integrity and respect. If you need misdemeanor or felony bail bonds, call 561-659-0525!. We serve entire Boca Raton, FL 33427, 33429, 33431, 33432, 33433, 33434, 33481, 33486, 33487, 33496, 33499.