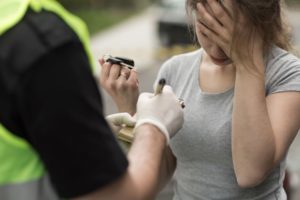 When someone is arrested for a DUI, they are facing severe penalties and consequences if found guilty – jail time, loss of license and the potential to also lose employment. DUI bail becomes essential when the arrested since Florida has a "no-tolerance" policy when it comes to being pulled over on the suspicion of being under the influence. After being processed, paying for bail with the help of Atlantic Bail Bonds is critical.
Here's why you should take advantage of posting a DUI bail:
Less time spent in a cell and more time to get a lawyer for court
Paying a bondsman is cheaper than paying the bail amount in full
Guaranteed court date given right after bail has been paid
The offense itself can add up to thousands of dollars if no action is taken immediately to resolve
Bail bondsmen at Atlantic Bail Bonds are available to assist you 24 hours, 7 days a week
If you are paying a DUI bail for someone else, you automatically enter into a "three-party" agreement, in the event that the accused does not show up for their court date, you and the hired bondsman are responsible for the amount owed and making sure that person appears.
For bail bond services from trusted, compassionate bail bondsmen, call us at 561-659-0525. At Atlantic Bail Bonding, we have helped countless people get the financial assistance they needed to get out of jail. Let us help you too! We are open 24 hours a day, 7 days a week, 365 days a year for you.