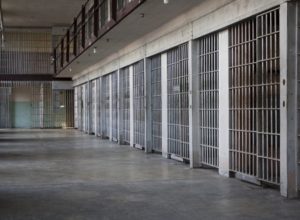 If you posted bail for a crime, you will remain free until your trial and sentencing. In most cases, you will have a general idea whether or not to expect some jail time. Judges also will occasionally sentence jail time at a future date, which gives you more time to prepare. If you have an opportunity to prepare for jail beforehand, you can save yourself some major problems upon release.
How to Prepare for Jail
You will first of all need to know the length of your sentence. Worst case, your lawyer should be able to provide some general idea. Jail means a county lock-up that typically only holds prisoners for a year or less. If you have more than a year of time, you will report to prison. Prison gets managed by state or federal authorities. In either case, you can familiarize yourself beforehand with inmate services, such as the mail system and commissary.
Talk to your employer. You'll need to figure out whether you can keep your job while incarcerated. Even if you can't, your employer should still know your reason for departure.
Get a grip on your finances. Call your credit card companies and let them know your situation. You should also cancel your cellphone plan for the time being. If you drive a leased or financed vehicle, get rid of it before your sentence. If you ignore these issues prior to your incarceration, you can face bankruptcy upon your release.
Add money to your commissary. The commissary acts like a general store for prisoners. You can purchase extra food, clothing, or necessities like paper and self-care products. You'll want to make sure you have plenty of money while inside, so borrow from family and friends if necessary.
These practical matters aside, you'll also need to cultivate a certain attitude to do well while incarcerated. Lose your attitude, as it will only get you in trouble. Also, try and cultivate individual friendships, while staying away from group associations. If you can manage all of this and prepare for jail, you'll make your stay that much easier.
For bail bond services from trusted, compassionate bail bondsmen, call us at 561-659-0525. At Atlantic Bail Bonding, we have helped countless people get the financial assistance they needed to get out of jail. Let us help you too! We are open 24 hours a day, 7 days a week, 365 days a year for you.