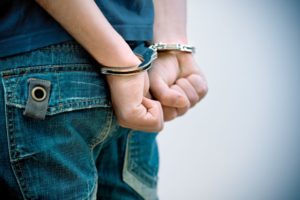 If you have a family member or friend that you posted bail for, it is important to know what happens if they end up skipping bail. While it's something we don't like to imagine, it's important to keep yourself informed and educated just in case.
Forfeit the Bond
What it means to forfeit the bond is that the amount of the bail bond is not refunded and the person who paid the bail has to pay the amount in full. While this might not seem fair, it is a consequence to not showing up to an assigned court date.
Continue to Face Criminal Charges
Just because a defendant doesn't show up for their assigned court doesn't mean they are off the hook. When a friend or family member skips bail, they will still be charged for the original crime.
Additional Charges Will Be Put Into Place
In addition to the original charge, the defendant will also be charged with jumping bail. In Florida, if a defendant skips bail on any misdemeanor charge, the court can charge the defendant with another first-degree misdemeanor. If a defendant skips bail on a felony charge in Florida, they will be charged with a third-degree felony.
A Limited Surety Agent Will Be Assigned To Find the Defendant
It is illegal for anyone in the state of Florida to call themselves a bounty hunter, but a limited surety agent or professional bail bondsman are able to find a defendant if they skipped bail.
For bail bond services from trusted, compassionate bail bondsmen, call us at 561-659-0525. At Atlantic Bail Bonding, we have helped countless people get the financial assistance they needed to get out of jail. Let us help you too! We are open 24 hours a day, 7 days a week, 365 days a year for you.