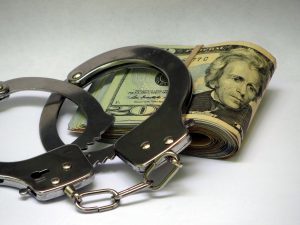 Have you been arrested and are wondering how you'll afford bail? Instead of paying a large cash bail amount, you can hire a bail bondsman and only pay a small percentage. Here are a few things to think about when asking yourself, "Should I get a bail bond?"
Gets You Out Of Jail
If a judge determines that you are eligible to post bail, you cannot leave the county jail until you pay. These prices can range from hundreds of dollar to a million, depending on your charges, criminal record, and more. An aggravated assault charge will likely cost more than a traffic violation. For many people, cash bail is too much to come up with in a matter of hours. By getting a bail bond, you only need to pay a small percentage, usually 10 percent, of the cash bail.
Return To Work
Missing work may sound like a great holiday, but not when you're spending it in the county jail. Missing too much work can even cause you to lose your job. Get back to work and prevent financial burdens by getting a bail bond. The fines and fees from your arrest, court hearings, penalties, and lawyers can quickly add up, and most people can't afford to miss work or lose their jobs.
Return To Family
Who wants to spend time in jail when you could be with your family? This is especially critical for single parents with children to take care of. Coming up with the money for cash bail can take some time. Get back home quickly by getting a bail bond to expedite the process.
Saves You Time And Money
Ultimately, getting a bail bond saves you time and money. Reduce the stress of an arrest and get out of jail as soon as possible. This will help you save money that you'll need to pay fines, fees, and a lawyer. Whether you or someone you love has been arrested, call a licensed bail agency for bail assistance.
For bail bond services from trusted, compassionate bail bondsmen, call us at 561-659-0525. At Atlantic Bail Bonding, we have helped countless people get the financial assistance they needed to get out of jail. Let us help you too! We are open 24 hours a day, 7 days a week, 365 days a year for you.