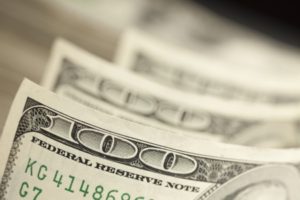 Bail bonds are extremely helpful when you or a loved one needs to be released from jail. They are so essential, that there are different types of bail bonds out there. But what are they and how do each of these work? Below are the different types of bail bonds that are used.
Citation Release
You actually don't have to go through a bail bondsman for this type of bond. When you are placed under arrest, the office will most likely not take you to jail and release you. However, a citation will be written that will state when you need to appear in court. Again, this is a type of bond that is left up to the arresting officer. The citation release is usually given to individuals who have committed minor violations like running a red light or speeding.
Recognizance Release
This is another type of bail bond that makes the bail bond system a whole lot easier. When you are taken into custody, the arresting officer will make you sign a signature bond (a signed pledge) stating their court date and that they will appear in court. To ensure you show up, the judge will order an amount to be paid if you are a no-show in court.
Cash Bail
One of the most common different types of bail bonds out there is the cash bail. What this means is that the bail is paid in cash. Some bail bondsman will only accept cash, no credit or check, and then there are bail bonds that need to be paid in cash because of the severity of the crime.
Surety Bond
Probably the most common bail bond is a surety bond. There are times when you or your loved one doesn't have the money to bail you out. When this happens, a bail bondsman can offer a surety bond, where the defendant puts down 10% of the bond, swearing you will be at your court date.
For bail bond services from trusted, compassionate bail bondsmen, call us at 561-659-0525. At Atlantic Bail Bonding, we have helped countless people get the financial assistance they needed to get out of jail. Let us help you too! We are open 24 hours a day, 7 days a week, 365 days a year for you.